encephalectomy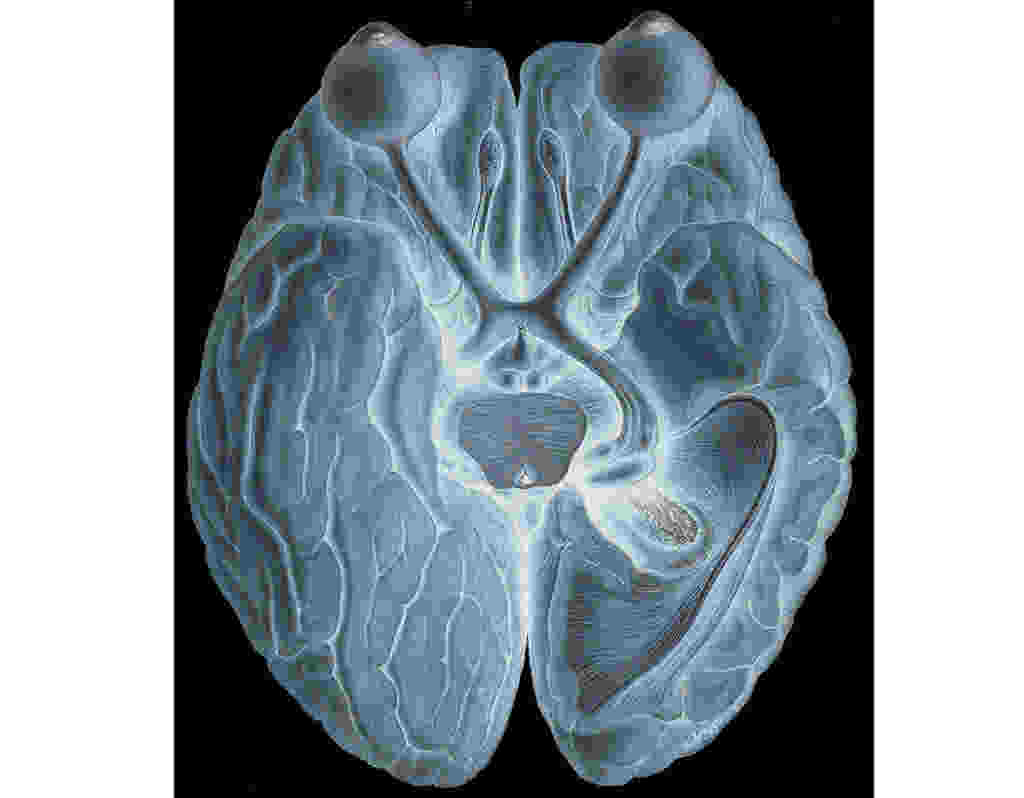 Abb.001: human brain, caudal view comment: after the encephalectomy there's no connection left between the two eyes, the two optic nervs and the brain. consequence: no one will ever need some correction of his eye's refraction like glasses or contact lense systems.
In 1999/01/28 there was the so called "medical revolution". The ingenious neurosurgeon

Dr.med.Rasen and his partner Dr.h.c.Genagelt

after many years of hard research developed encephalectomy, a technology of operation, so any other operation technology will be unnecessary. This very simple and cheap possibility to get rid of all medical and health problems is also able to remove some deciding problems of mankind himself: the problem of population density, any problems with hungry people, all financial problems, psychological, somatic and spiritual problems, political problems in general and any sorts of imaginable problems. A new age has begun. Everyone can get encephalectomated; there are no complications and the operation is harmless.
Encephalectomy, an operation for whole the family: decide in favour of encephalectomy of Dr.med.Rasen and register now! Dr.med.Rasen and register now!

If you have some questions mail to Dr.med.Rasen or Dr.h.c.Genagelt.